World Cuisine Workshops
Chef Dahadi is coming to your house! We shall study and investigate the vast culinary world. Concentrating on World Cuisine, we shall create and design restaurant class dishes in a fun, humorous and delicious learning environment. Ideal when having friends or family over for a special meal
Italy
The most popular cuisine according to many, with a clear and visible connection between the colors of the flag and the leading national courses. We will assemble a meal based solely on the freshest ingredients that are synonymous with the Italian kitchen.
We will bake focaccias and make different types of fresh pasta . The pastas will be fitted with sauces based on fresh cream, olive oil and tomatoes. The meal will be sided by a variety of antipasti and salads and will conclude with a decadent panna cotta dessert.
Asia
We will take the best of Asian regional culinary culture to create an oriental connection that will spice up our evening and tickle our taste buds with exciting new flavors. From Sushi and all about raw fish to Tempura and the true meaning of stir-fry. We will discover and savor exotic new spices and scents that can only come from the beautiful Far East.
France
The most decorated cuisine that brings together the modern and the classic. Meticulous aesthetics, precision and full flavors. Connecting to the Old World we shall construct a five-course meal that will cater to our gastronomical necessities. Liver pates, Coq au Vin and Crème brûlée are some of the dishes we will craft and indulge in.
Meat
Meat is a world of its own. Front cuts, rear cuts or inner cuts and what goes where? Discussing Charcuterie, raw meat, smoking and aging, we shall assemble a meal in which even the salads and first-courses will be meat oriented. Naturally, we will learn about the wines that go with each cut's specific pallet.
Home and guest-hosting
Every culture has its own home refreshment tradition, yet they all offer a variety of small treats that reflect the local raw materials - Finger-food,appetizers, tapas - to name a few. We will learn, taste and experience this colorful clash of bite-sized culinary cultures through design and presentation that we can learn to recreate when hosting in our own household.
The Israeli Experience
The israeli cuisine is ever evolving, multi-cultural and is loved and renowned around the globe, yet it always remains connected to its middle eastern culinary roots and traditions.
Together we shall combine the different elements to create an authentic israeli culinary fiesta that is based on the real fresh and local produce.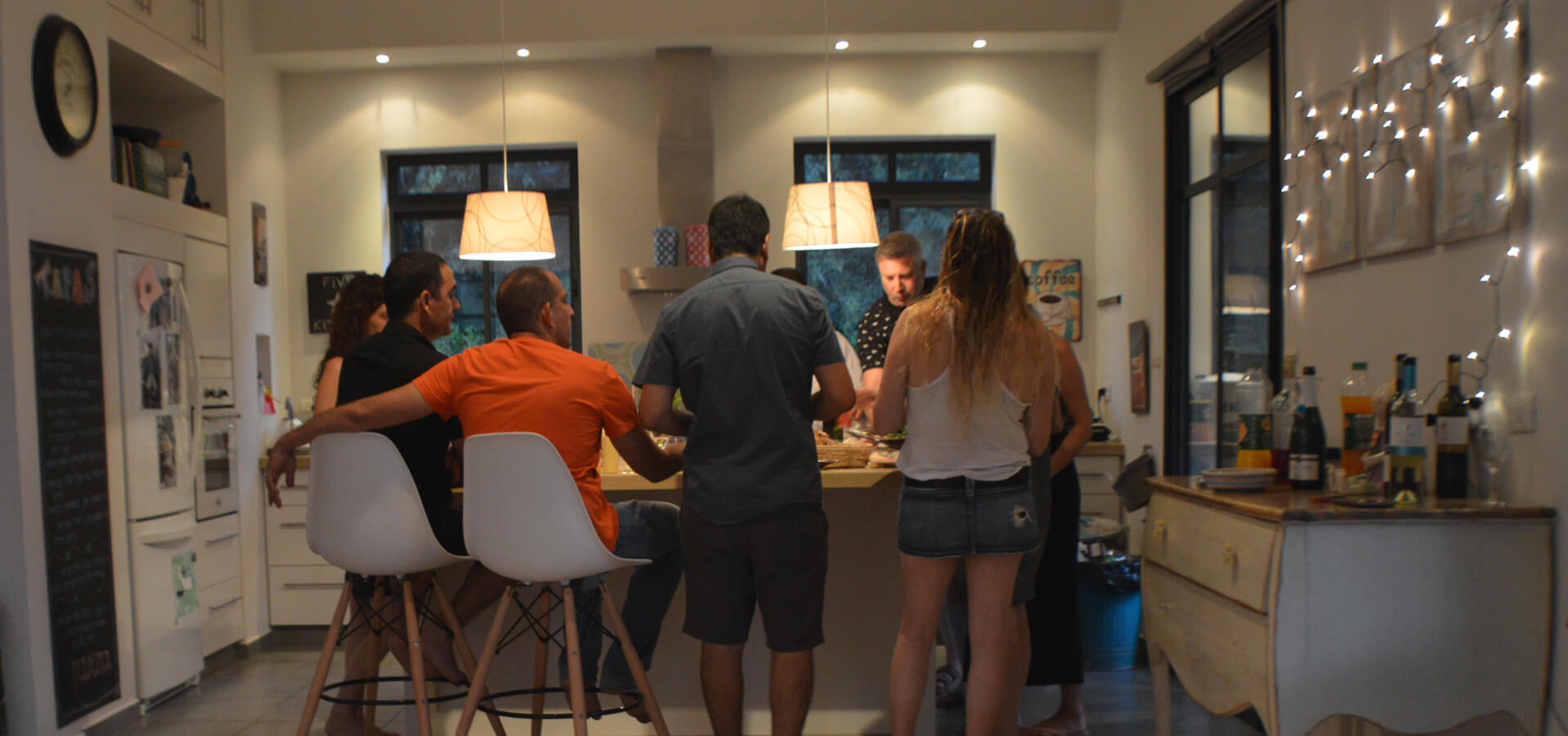 For further details and info please contact us